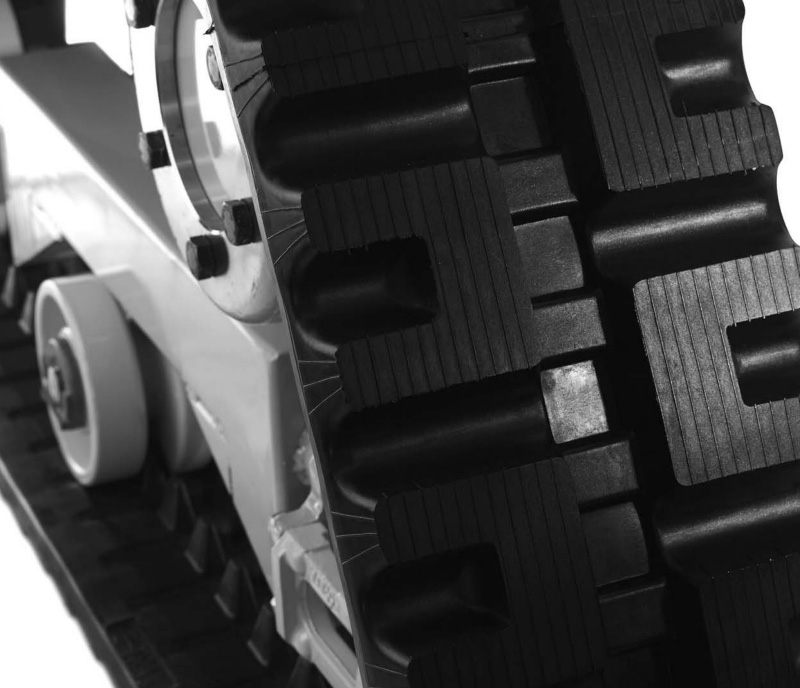 Premium Rubber Tracks
ITR America is a leading distributor of High-Quality Rubber Tracks for use on thousands of Makes and Models of rubber tracked Excavators, Compact Track Loaders (CTL), Mini and Midi Excavators, Carriers, Pavers and other specialty rubber tracked equipment.
Our wide range of inventory ensures we've got you covered for all your John Deere®, ASV®, Bobcat®, Case®, Caterpillar®, Cat®, Ditch Witch®, Gehl®, Hitachi®, IHI®, JCB®, Kobelco®, Kubota®, Mitsubishi®, New Holland®, Takeuchi®, Toro®, Vermeer®, Volvo®, Yanmar® and other manufacturers rubber track needs.
Multiple Tread Patterns available to suite various jobsite conditions.
ITR Rubber Tracks offer the Superior Quality & Value customers demand.
Designed, engineered and manufactured using state-of-the-art technology with premium quality materials and craftsmanship for maximum durability. ITR Rubber Tracks are produced to the highest standards as a result of numerous field tests and years of real-world field experience in a variety of environments.
Anatomy of a Rubber Track

Conventional Rubber Tracks

Can only be used on undercarriages that have been designed to operate exclusively with rubber tracks. On these applications, the steel track guides only contact the roller for the purpose of alignment and protection against derailing. These types of undercarriages cannot operate with steel tracks.

Interchangeable Rubber Tracks

Can operate on undercarriages designed to utilize both steel and rubber tracks. On interchangeable rubber track designs, the rollers operate in the same manner as a steel track.

Non-Metal Core Rubber Tracks

Consist of a rubber compound and heavy duty inner cables. The specific lightweight structure, that does not include a metal core insert (aka link), allows for a more flexible track system while the wide track and the tread pattern provide more traction without losing flotation.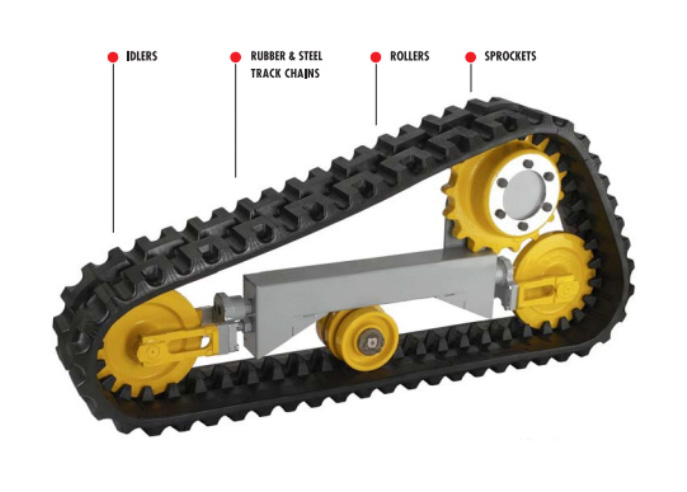 ITR America also offers a diverse range Undercarriage Components for rubber tracked machines.
Front Idlers
Rear Idlers
Sprockets
Direct Replacement Steel Track Groups
ITR Undercarriage Components for rubber tracked machines offer the same great quality you have come to expect from ITR's conventional undercarriage line.